Introduction
We paid off $60k in debt in one year. Here is a step by step guide as to how we made it work.
Do you ever look at your bank account and wonder "why am I so broke all the time"??
If you have to ask that question you must not be telling your money where to go. Your money is telling YOU where to go. Now that just aint right. Money, I truly believe, is the root of all evil. You look around at your friends and think "why do THEY get a four wheeler and I don't" or "why do THEY get to go on this vacay to the tropics and I don't". Comparison is the HARDEST thing my husband and I had to overcome when we decided to declare war on our debt. Those roots of jealousy get you and begin to twist your thinking. I'm here to tell you what steps we are taking to achieve financial peace. (shout out to Dave Ramsey, you the real MVP)
If you curious about budgeting and achieving freedom from debt, you are in the right place.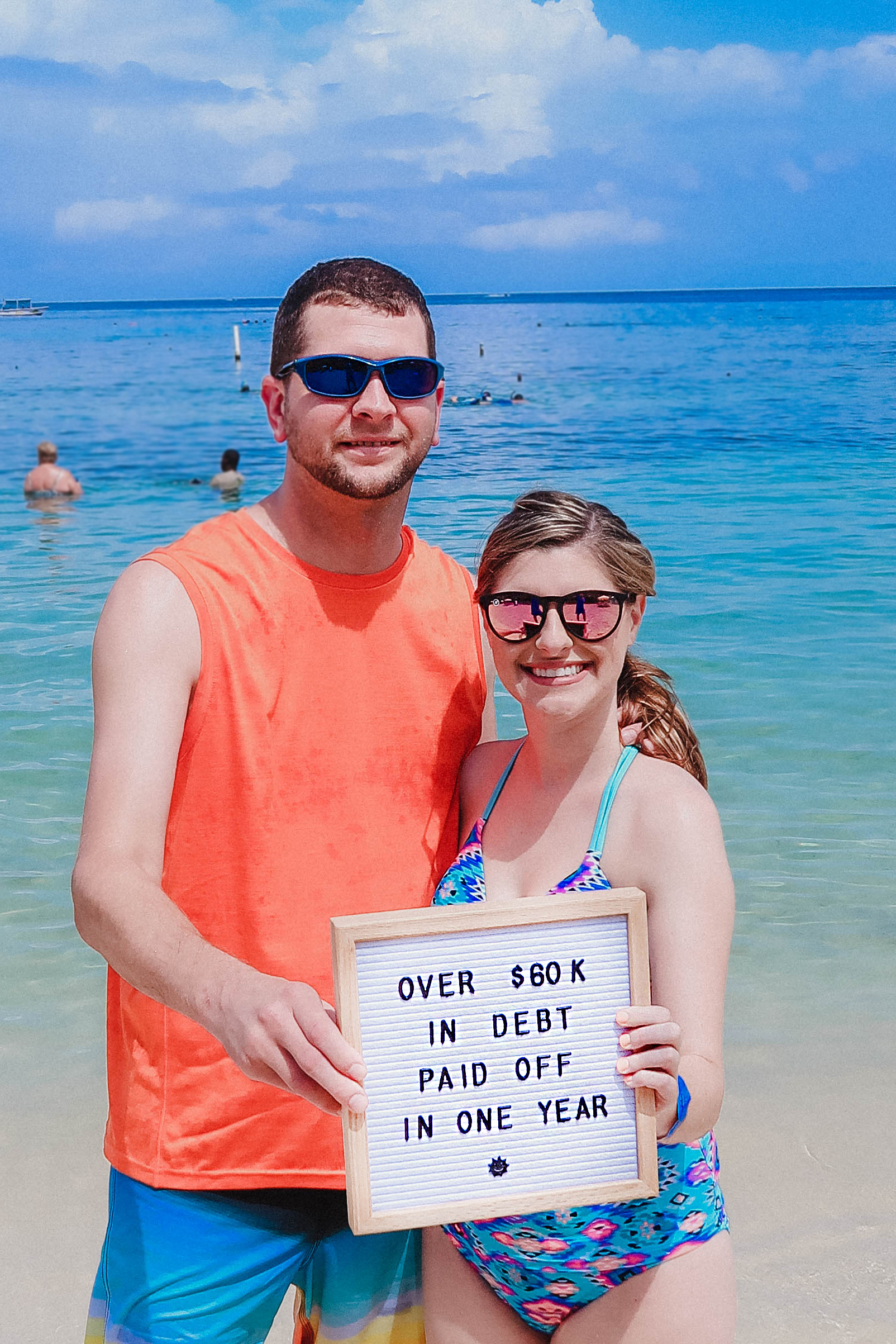 If you would like to dive deeper into this subject, I suggest looking into Dave Ramsey's Financial Peace University. My course is a surface level budgeting course. Dave Ramsey's course dives deeper into reaching financial peace. If you are just curious about budgeting and want to dip your toes in the water, this is the course for you!
A bit more about us:
My name is Katie and I am a Director of Communications for a not-for-profit electric cooperative. My husband, Dusty, is a 5th grade math and science teacher. I have my Master's degree in Marketing and Dusty is working towards getting his Master's in early childhood education. We have a son, Maverick, who spent 2 months in the NICU after being born 11 weeks early due to me having a severe case of preeclampsia. We have a golden retriever, Lucy, and we live in Paris, TX.
I have recently started a blog and would love for you to check it out and subscribe.
Just for fun-zies, if you want to follow me on instagram, you can find me at @CallMeKatieBug
To move on to the next page, click the green completion bar at the top of the page.